Lessen florale vormgeving
Les september : Zaterdag 23 en 30 september 2023
We maken zelf deze vorm! Deze techniek laat je eindeloze mogelijkheden zien met heel eenvoudige materialen.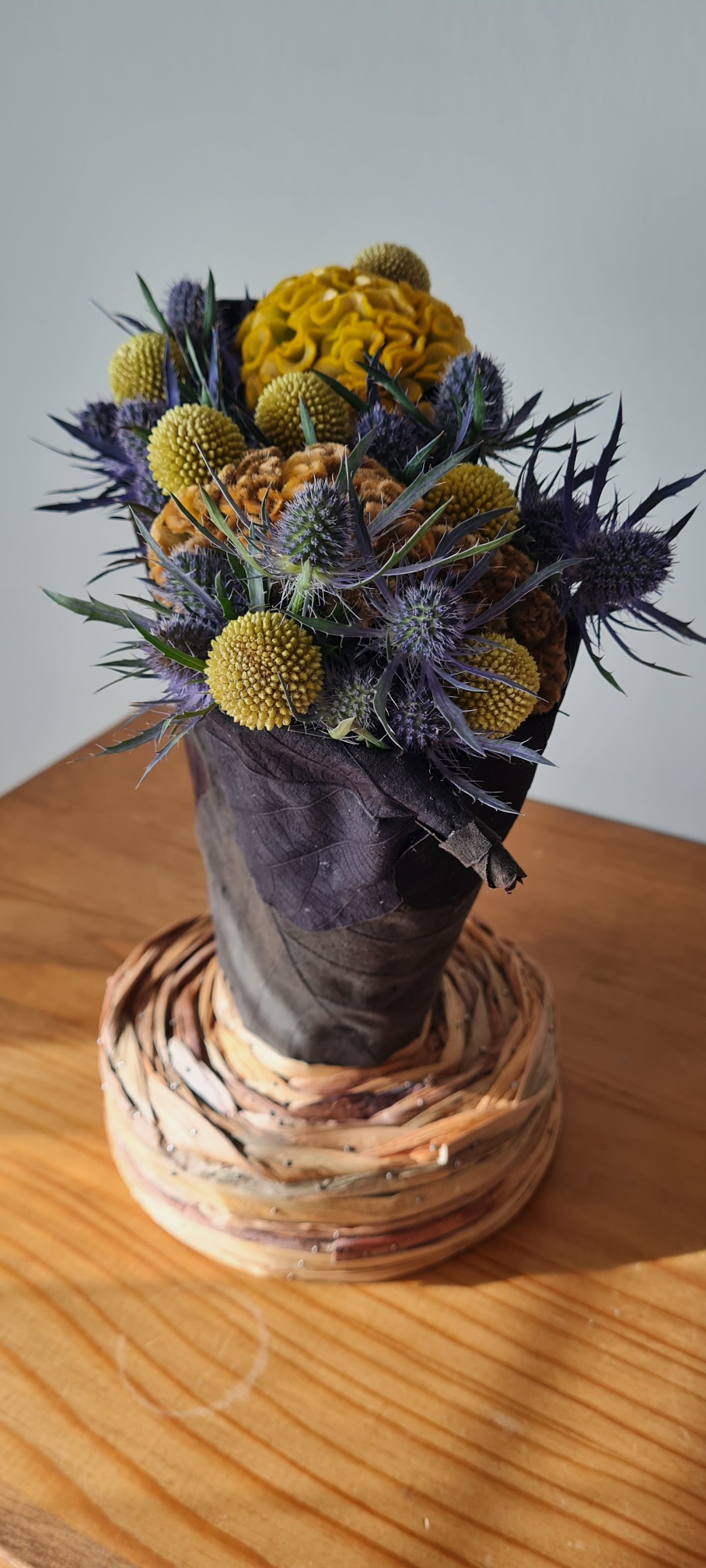 Les oktober : Zaterdag 21 oktober 2023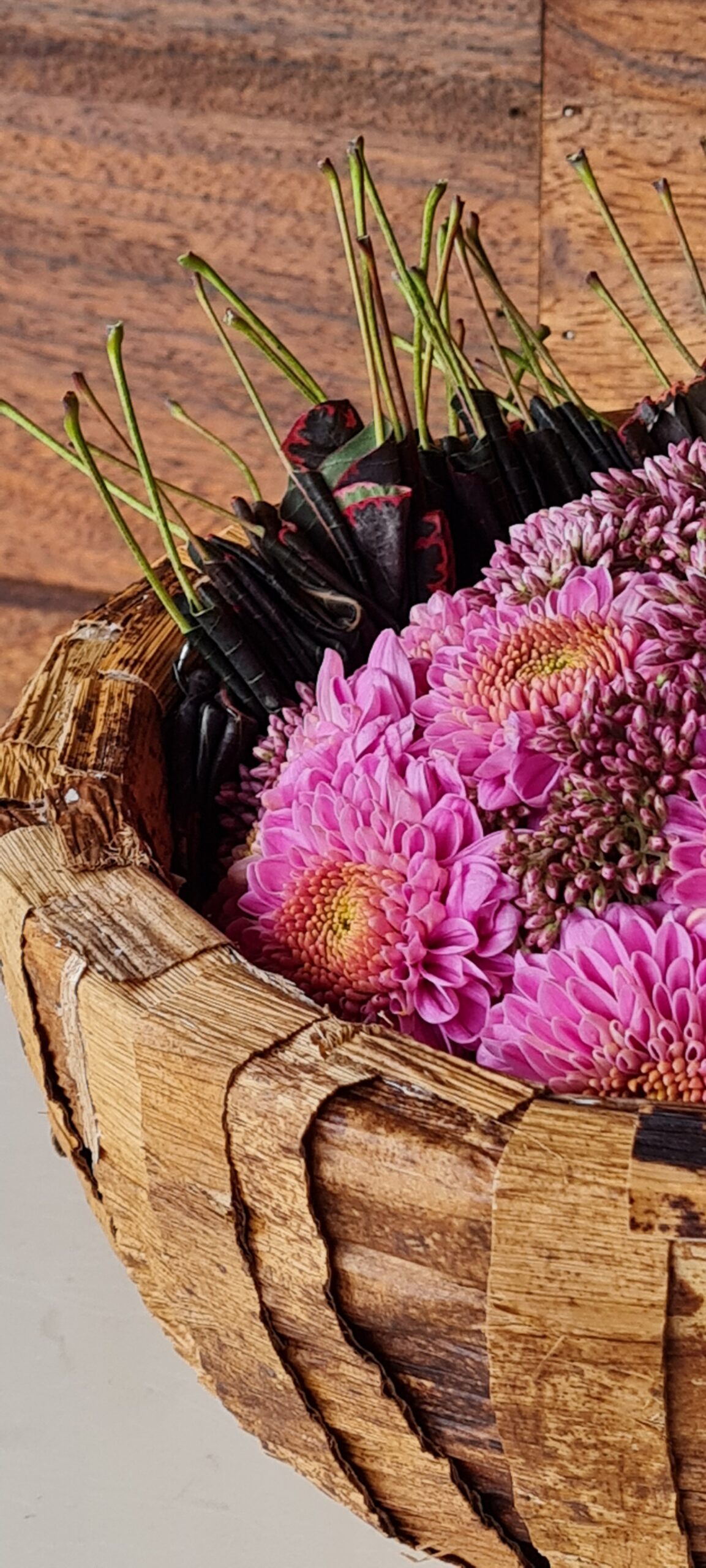 De eerstvolgende thema workshop – Allerheiligen | Herfst – gaat door op donderdagavond 19/10/23 en dinsdagavond 24/10/23. We starten om 19u.

Laat je creativiteit de vrije loop.  Bij Het Bladmotief is geen één bloemstuk hetzelfde. Elk stuk is uniek en eigen aan zijn creator.  Het zelfgemaakt frame kan u daarna eindeloos opvullen met andere lente- en zomerbloemen.
Wil jij ook graag eens iets uitproberen?  Kom dan naar de  DAG VAN DE AMBACHTEN OP ZONDAG 19 NOVEMBER.  Het atelier is open van 10 tot 17u. Meer info hierover leest u op het tabblad "Praktisch".
GRAAG EEN CADEAUBON GEVEN OF KRIJGEN? 
Cadeaubonnen voor een bedrag naar keuze kunnen worden afgehaald of geleverd te Eeklo.  Voor cadeaubonnen die worden opgestuurd worden de geldende portkosten aangerekend.